Our Mission
We're a NYC-Certified Minority/Woman-owned Business Enterprise (M/WBE) engaged to help you overcome your performance struggles.
Our Vision
To become recognized as more than just a boutique management consulting firm focused on performance improvement but as a trusted strategic partner and solution provider.
Our Core Values
To demonstrate Transparency, Respect, Understanding, Stability, Transformation, Excellence, and Dedication (T.R.U.S.T.E.D.) in all that we do.
Our Reputation
Our clients and colleagues see us as trusted Solution Providers and Strategic Partners that they can count on! We are members of: the Fair Lawn Chamber of Commerce as well as the Project Management Institute (PMI), American Society for Quality (ASQ), and the International Association of Innovation Professionals (IAOIP); we support America's Small Business Development Centers (ASBDC) in New Jersey (NJSBDC) and the Baldrige National Quality Framework through the Mid-Atlantic Alliance for Performance Excellence (MAAPE); NAICS Codes we support are: 541611, 541614, 561110, and 611430.
Clients & Industries Serviced
We are focused on servicing our clients throughout the Metro-NYC area as well as Fortune 500 clients throughout the U.S.A. and in 21 countries on 4 continents. We have serviced clients in the Government, Healthcare, Biopharma, Biotech, Medical Devices, Hospitals, Education, Banking, Insurance, Tissue & Paper Products, Telecommunications, Services, Non-Profits, and other process- and transaction-driven Industries in the following Application Areas: I

nformation Technology, Software Development, Global Shared Services, Identity & Access Management, Manufacturing, Quality, R&D, New Product Development, Marketing, Sales, Data Management, W

orkforce Enhancement, Small Business Development, Organizational T

ransformation, Continual and Continuous Improvement, and Turnaround Management

. For more details, please request our "General Introduction" slidedeck.
Our Value Proposition
We can help you increase your proceeds (non-profit/public sector) or your profits (private sector) by showing your staff how to produce better, faster, and less costly results by working smarter, not just harder, and by maximizing customer value as you address one or more of the 8 deadly wastes: Transportation, Inventory, Motion, Waiting, Overprocessing, Overproduction, Defects, and Skills. (T.I.M.W.O.O.D.S.)
Our Approach
The three basic steps to improve the performance of your organization are: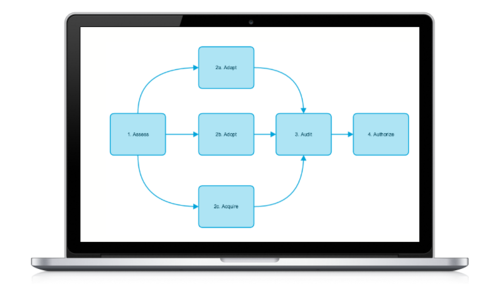 Listen to the voice of the customer
Define the requirements for the Process, Product, Project, etc.

Gather performance data
Identify the value and wastes in its current-state performance.

Make recommendations for improvement
Identify its future-state target performance.